One of the great things about Louisville is the Ohio River, and the fishing opportunity's it offers.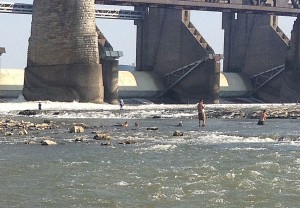 Yesterday I went down to the rapids under the old railroad bridge and walked all the way from the Louisville side to the Jeffersonville Indiana side. During summer pool the water gets down low enough where making the trek is totally possible but it's a long hike. Most of the people that are there fishing come in from the interpretive center in Jeffersonville.
I didn't fish because I was there just to hike and do some photography. But I challenge any man to see another person fishing and not stop to watch. I seen some pretty nice fish being caught!
One guy was banking some nice catfish, while still another guy was pulling big drums right out of the white water with a cast net. Most of the people that hit the river to fish bring serious gear. You wont last long here with a panfish setup. The rods and reels need to be heavy duty and so does the line. About the minimum test strength for the river would be 20lb test. And then unless it's a modern spyderwire or something like that there is going to be a lot of breaks.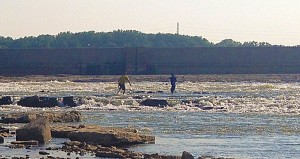 The fishing season generally starts mid April and runs all summer long with the better fishing earlier in the year. If the waters to high an entire season can be ruined. I like seeing it get down where the fossil beds are exposed and the fish are concentrated into the rapids. Early in the year they're trying to move upstream and they pile up right at the dam and it's easy pickings while the water is down. It's not uncommon during those early spring conditions to feel the fish brushing up against your legs and you stand in the white water trying to catch them.
Checking out the overflow
Caution is the word of the day when you're on the Mighty Ohio. It can be a very dangerous place, and what can look Innocent enough can turn out to be fairly dangerous. Always cross any running water with extreme caution, and don't take your eyes off any children that you have with you. The undertow in the river can sweep anything or anybody away in a brief second.
No trip to the falls is complete without going over by the overflow in the wickets and checking it out. It's not always possible but yesterday all conditions were just right so I checked it out.
So go check out the Falls of the Ohio! It's a great place to go for a hike or some fishing.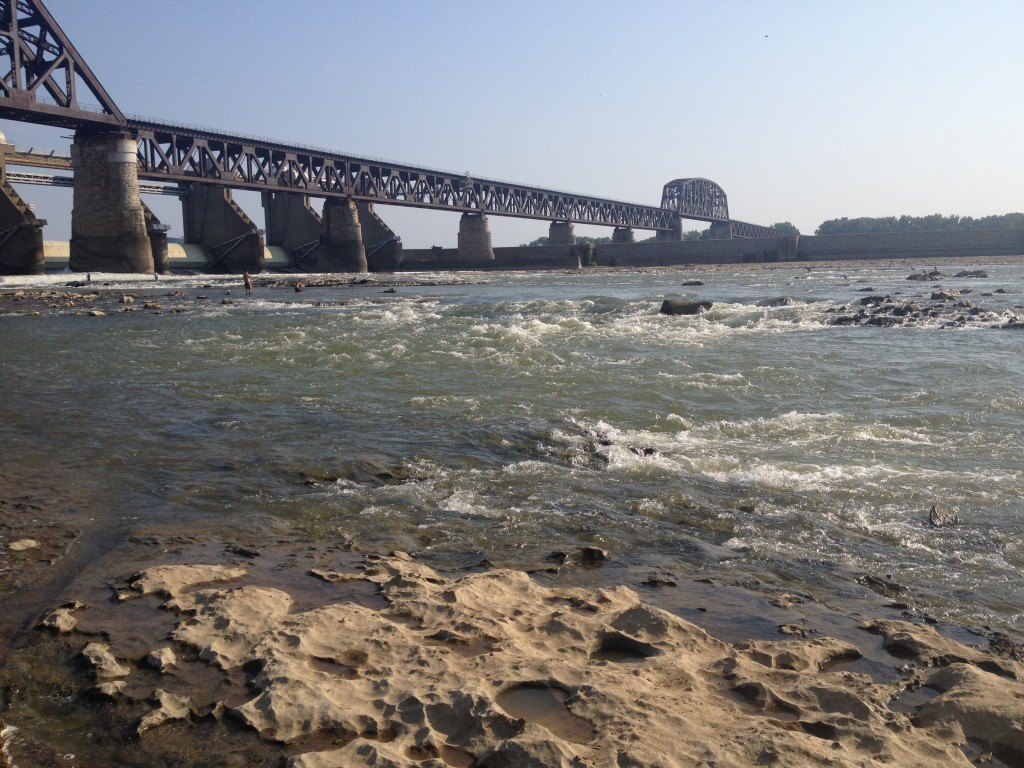 Leave us a comment if you've ever fished at the Falls and tell us how you did !!